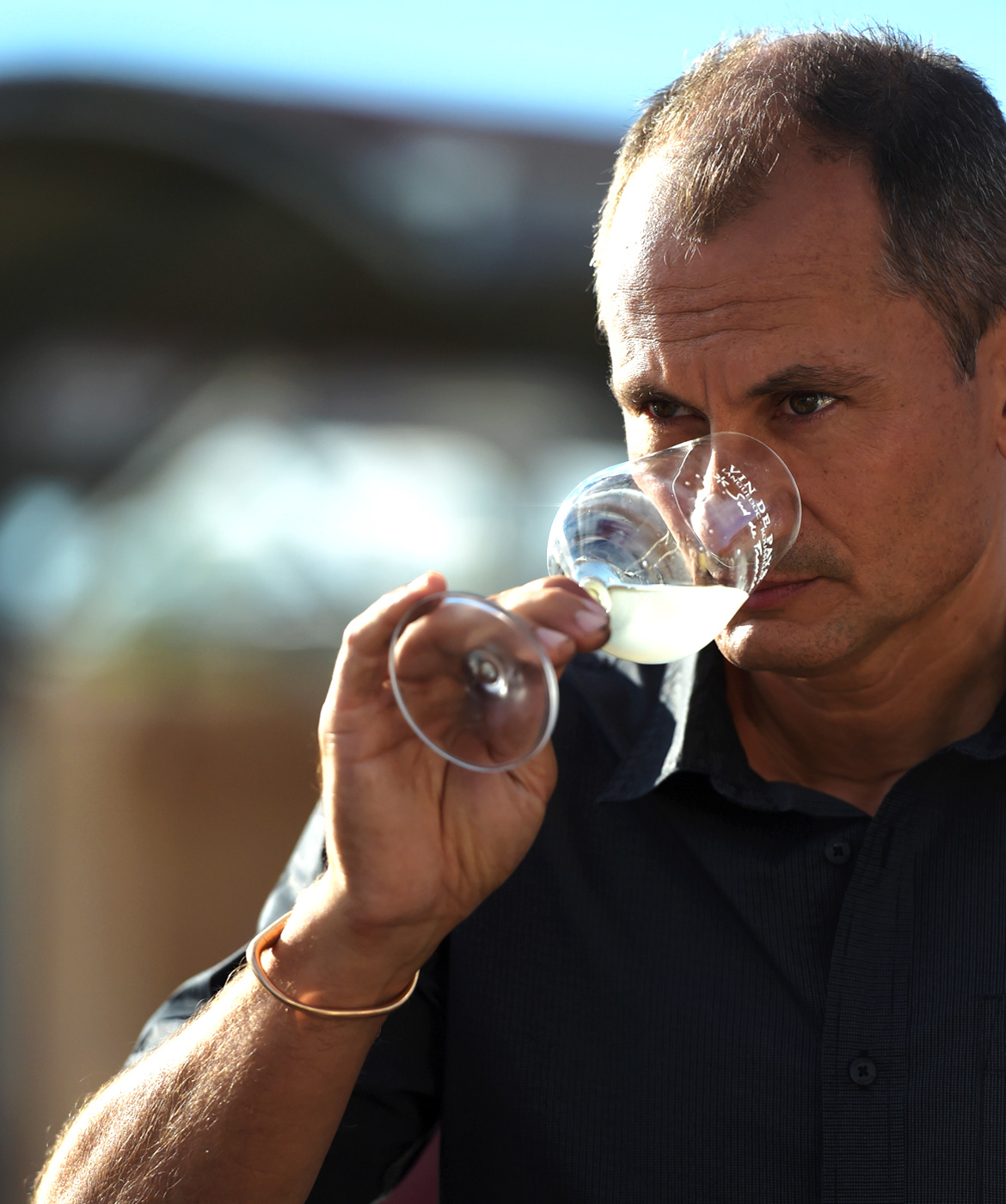 Joël Baconin
Joël Baconin certainly knows how to make wines to order. In 1992, when he was not even 25 years old, he was already a wine specialist for the Domaines Virginie cellars, at the Domaine des Fontaines estate. He oversaw the production, ageing and preparation of 15 million bottles of wine destined primarily for the British market (Marks & Spencer). It was there that he met José Tastavy. When the Domaines Virginie were bought by Castel, Joël became its technical director of wine with responsibility for making 20 million bottles for export worldwide, as well as 50,000 hectolitres of wine sold wholesale.
It was also during this period that Joël worked with the Australian "flying winemakers" John Weeks and Richard Osborn to produce New World wines, and he was awarded numerous honours in winemaking competitions. These included gold medals for several vintages at the Chardonnay du Monde international competition.
In 2000 he rejoined his friend José Tastavy, who had left to create the Domaines des Marins, and the following year he established TWS, a wine consultancy. His customers were Castel, the Domaines Paul Mas and cooperative cellars based in the Hérault.
In 2007, he became a partner in the Domaines des Marins and its managing director, setting up partnerships with producers in Languedoc-Roussillon in order to make wines to particular specifications. The result is 200,000 hl of wine sold wholesale today.